B.Com, B.Com (Financial Services), BBA, B.Sc (Economics), BCA and M.Com: Online classes going on for Semester I of all graduate courses. Semester III & V online classes going to commence from August 3, 2020 and for M.com August 10, 2020.
Register for Admission 2020-21 (First Semester Only) Click here to apply. 
Admission to Semester-III & Semester-V(2020-21) Click here for apply.
Notice regarding Scholarship under Post Matric Scholarship Scheme Read More...
Notice for Graduates (2018 and 2019) Kindly collect your degree certificates and the refund of amount deposited in Feb/ March 2020 w.r.t Convocation function as per the following schedule:-  Read More
Notice regarding Final year classes Semester Examination (Theory and Practical) Read More...
You can avail library facilities on-line from Monday, September 21, 2020  Read More...
["error","The access token could not be decrypted"]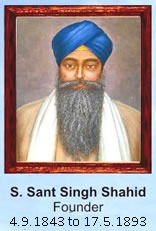 Sant Singh Sukha Singh Group of Educational Institutions, popularly known as SSSS (Fouress) is a premier institution known for quality in education. Established in May 1893 by Sardar Sant Singh Rais as a primary school, it happens to be oldest Sikh educational institution. Over a span of hundred and twenty-seven years it has grown from a primary school to a group of educational institutions consisting of five schools and two colleges. SSSS College of Commerce for Women, since its inception in 1993, has tried to build a culture of excellence in teaching and learning. Housed in a clean and green campus located in the heart of the city, the college specializes in providing top quality education in job-oriented courses in commerce and allied subjects at affordable prices. The college has a sound infrastructure – spacious class rooms, seminar halls with audio – visual aids, well stocked library and state-of-the-art computer laboratories and suitably equipped accounting laboratories. With more than 900 students and faculty of more than 40 members the college creates an atmosphere of "SSSS Parvar" which incorporates healthy work practices and goal oriented team spirit reinforcing discipline and confidence in one and all. With the blessings of Waheguru the college has earned a track record of securing top positions in University Exams year after year. The alumni although young is accomplished and well placed.